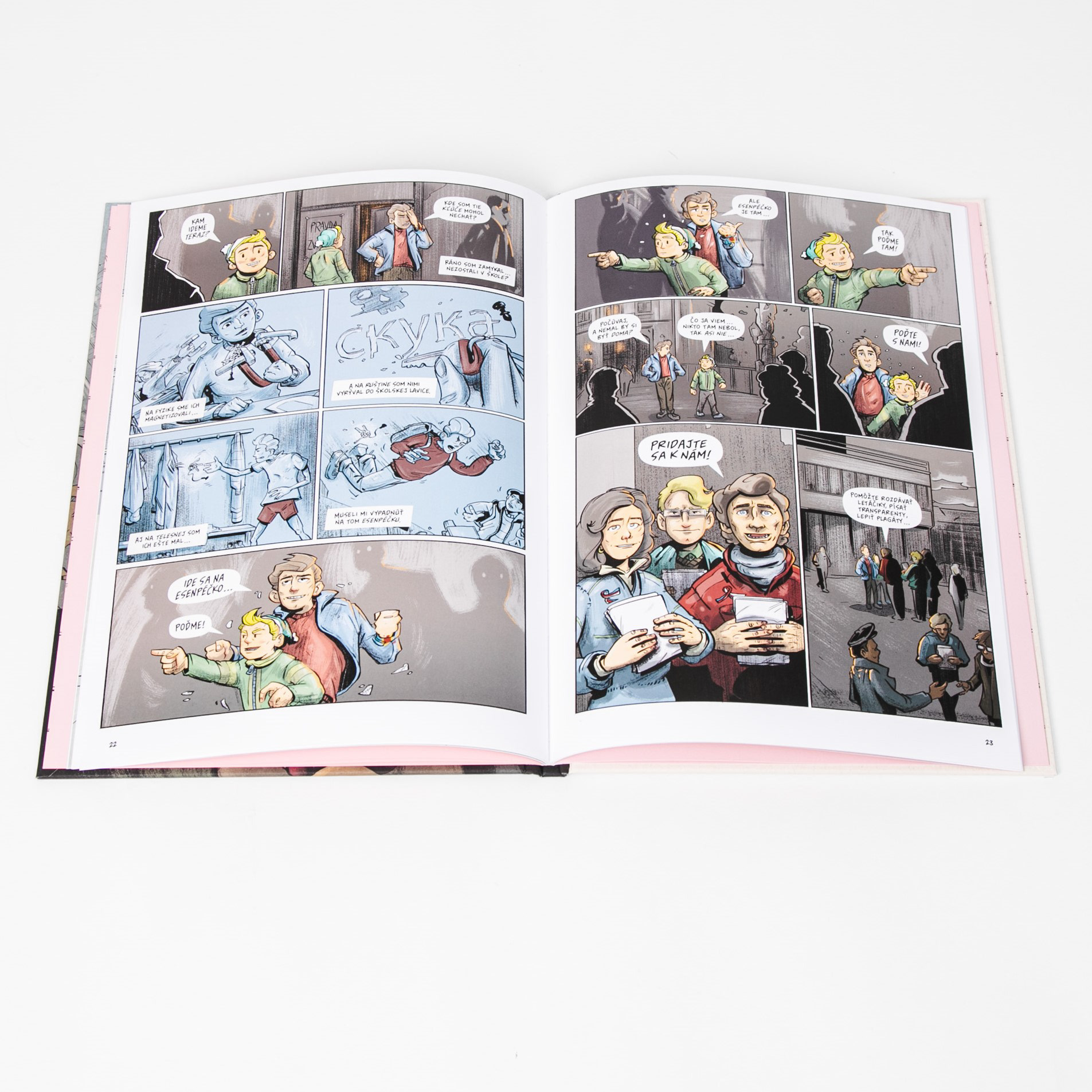 The third volume of the book series titled The Velvet Comic – stories about the Velvet Revolution
Something must have happened in the city! All the adults have gone crazy and are running around the streets as if someone added something to water. Some rejoice, others shake their heads in disbelief. On top of that, the protagonist, seventeen-year-old Dano, lost his keys, was left without money and has no idea how he would manage to buy punch cakes for his mother's birthday party. 
Will he get help from his adult friend Oliver, who secretly produces books in the boiler room of their block of flats? Or maybe his little blithering neighbour Rado, who hangs onto him like a shadow all the time? P-R-D is a story about a bit crazy day, when all the roads in Bratislava led to SNP Square, and also about a miraculous jacket, fulfilled dreams and, of course, about P-R-D! The acronym has to mean something, doesn't it?!
Text: Soňa Balážová
Illustrations: Dávid Marcin
Lay-out & Dig.Lettering: Boris Meluš
Size: 215 x 300
Pages: 44
Hardcover
Retail price: 17,50 EUR
For age: 12+
ISBN 978-80-972977-8-7
EAN 9788097297787
2019 © E.J. Publishing, Bratislava