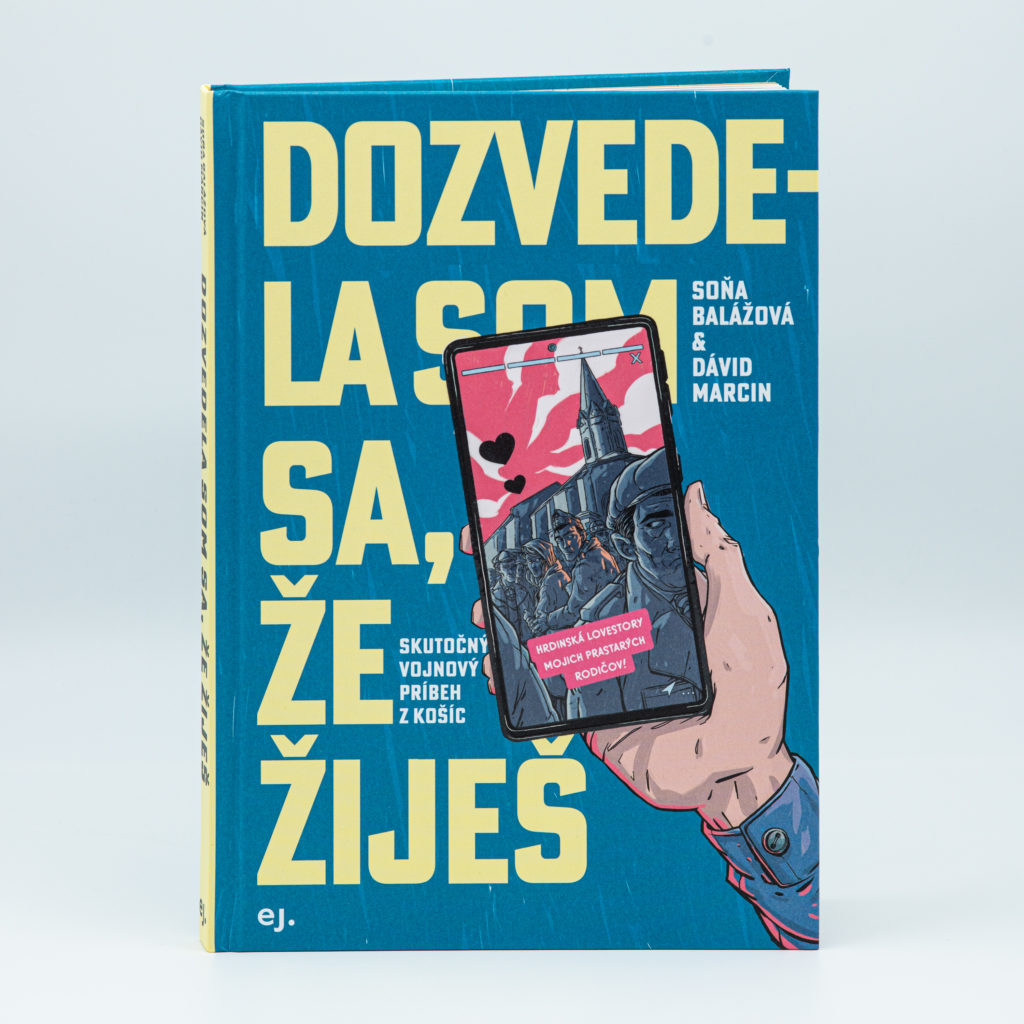 Adaptation and script: Soňa Balážová
Drawing and colouring: Dávid Marcin
Design: Boris Meluš
Age group: 11+
Hardback, 103 pages, 180 x 225 mm, 450 g
Retail price: 22 EUR
A real war story from Košice
A comic based on real events
Imagine finding out that your great-grandfather was a hero. A real one who saved the lives of several people during World War II and fell madly in love in that time. What would you do? Oliver decided to speak about it, but he gradually discovers that not everyone considers his great-grandfather a hero.
Real grandchildren of the main characters of this book want this story not to be forgotten. They do not want to let history repeat itself. They want to rid the world of the forces of evil, especially among young people. They think, stories like this should be remembered. If we know them, we will be able to recognize when bad things start happening around us and be able to resist them.
That's why this comic is here. This is a story that really happened. An adventurous love story from Košice, which took place during the World War II.
Are you interested in this book?
Send us an e-mail:



jana@ejpublishing.sk