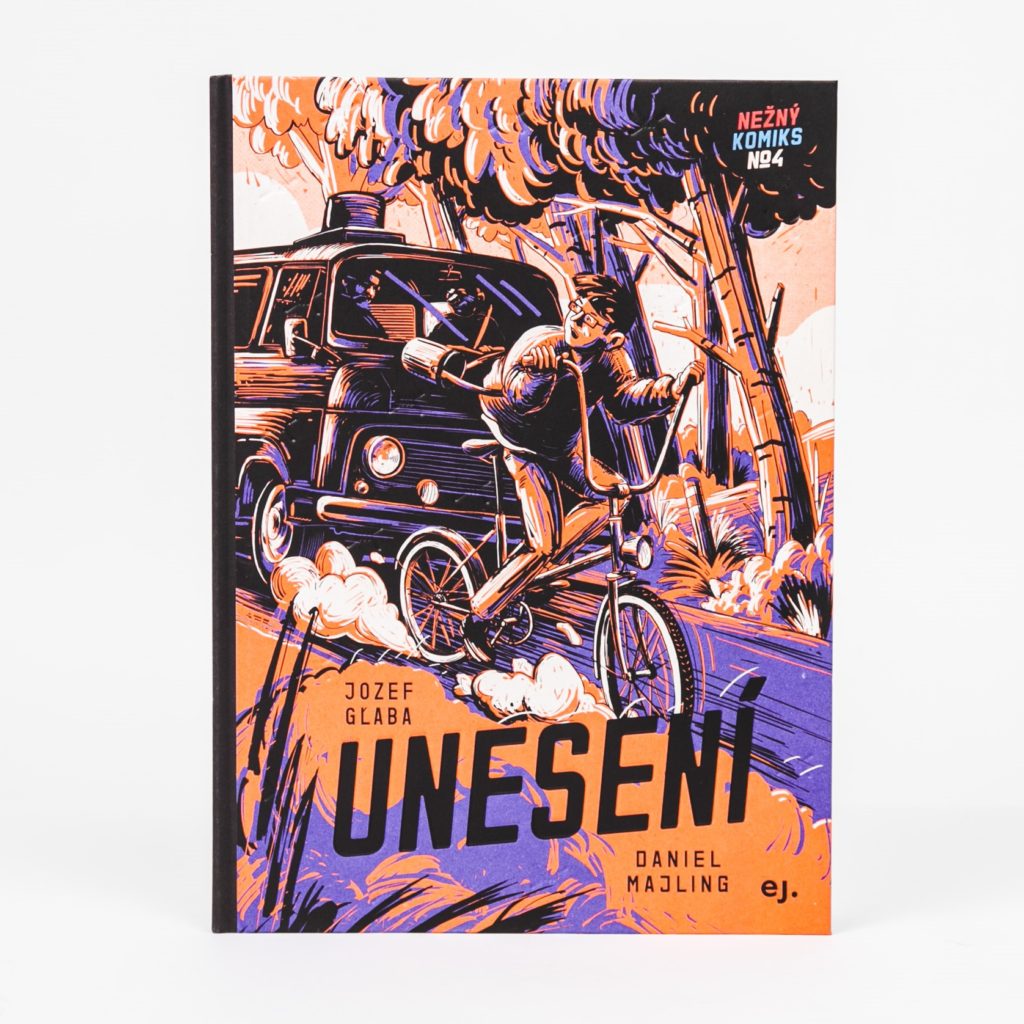 Text: Daniel Majling
Illustrations: Jozef Gľaba
Lay-out: Boris Meluš
Age group: 12+
Hardback, 44 pages, 215 x 300 mm
Retail price: 17,50 EUR
The fourth volume of the book series titled The Velvet Comic – stories about the Velvet Revolution
Going back to childhood and youth can sometimes really hurt. We come across failed romances, scuffed knees, and shenanigans that did not always had a happy ending.
Boris spent the summer holidays in 1989 with his grandma. Suddenly, rumours began spreading in the village where she lived that children disappear under unexplained circumstances.
After all, his friend Julka disappeared as well. In addition to police cars, mysterious black ambulances were racing through the streets of the village. How is it all linked together? Boris and his friends decided to solve this mystery on their own. The summer horror adventure can begin.But in the end, was everything as they thought? What will adult Boris find out about superstitions from that summer?
Are you interested in this book?
Send us an e-mail: