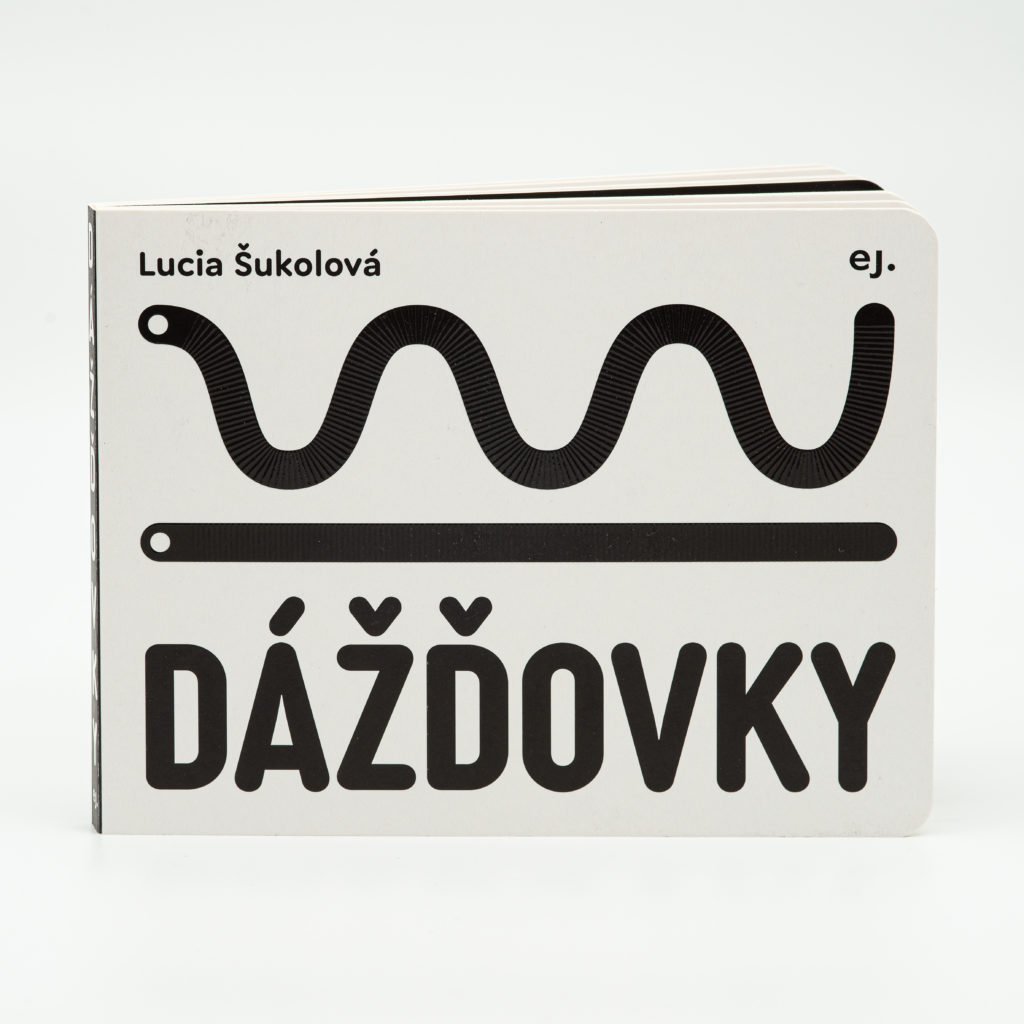 Text: Lucia Šukolová
Lay-out: Ivana Palečková
Age group: 0-8
Boardbook, 16 pages, 210 x 160 mm
Retail price: 13 EUR
This interactive board book presents a story about how rainworms live and why they are actually called rainworms. It's perfect for reading aloud to little children and for developing fine motor skills. At the same time, the book is suitable for beginner readers.
The elements contained in the book are inspired by Montessori materials and motor boards for developing fine motor skills, the correct hand stroke and hand relaxation necessary for easy writing.
The youngest children get acquainted with first letters and their shapes. Just gently draw a finger or two along the earthworms. Their surface creates a certain resistance at excessive pressure. Always start from the marked white dot.
The book is intended for several age categories: for babies who perceive only black and white and enjoy geometric shapes or patterns, for children from about the age of three who are spontaneously interested in writing and reading, and for older children of preschool to school age who already train writing intentionally.
In addition, the story itself is perfect for beginner readers. There is not much text, and when children manage to read the whole book, it will give them courage and motivation to continue reading.
RIGHTS SOLD: China
Are you interested in this book?
Send us an e-mail: